"Vulnerability is the birthplace of love, belonging, joy, courage, empathy, and creativity. It is the source of hope, empathy, accountability, and authenticity. If we want greater clarity in our purpose or deeper and more meaningful spiritual lives, vulnerability is the path." – Brené Brown, author of Daring Greatly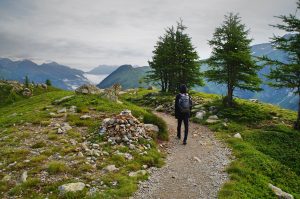 Asking for help is never easy.  Admitting that we don't have the tools, resources, or ability to help ourselves get to where we want to be can seem almost impossible.  Vulnerability is the terrifying yet necessary vehicle that we must use to move from the broken place we are currently in to the healing, restoration, and hope that lies on the other side.
The challenges and difficulties that brings each client to therapy is different.  The approaches we take towards healing are always different as well.  What stays consistent is a hopeful, nonjudgmental, motivating, and empathetic environment that gives structure and rhythm to our time together.
You don't have to stay stuck in the life you're currently living.  It takes bravery to ask for help and it is a huge step towards the brighter days that lie ahead.